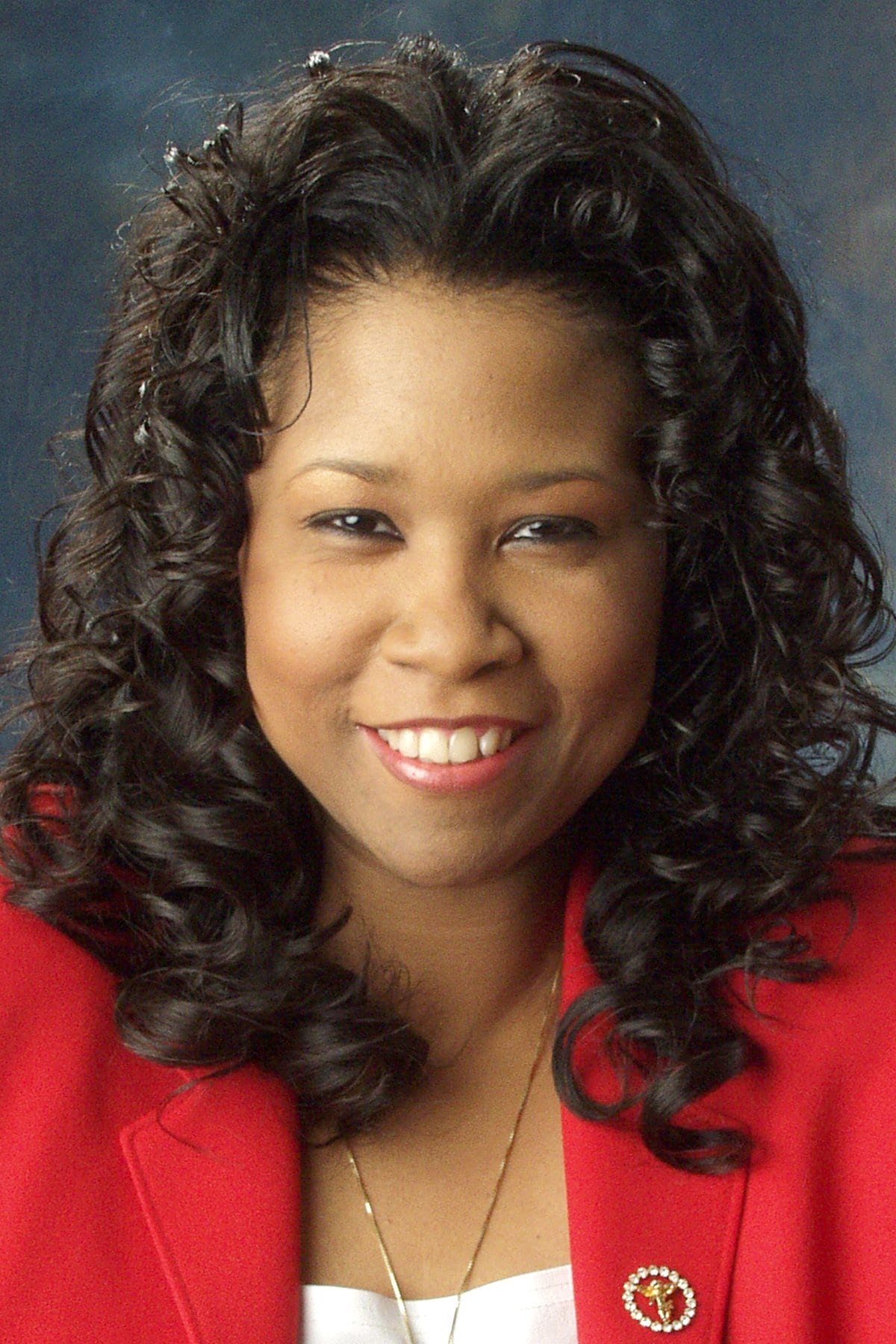 Rockdale Strong! Our Voice. Our Vote.
Chairwoman Roslyn Ridgeway welcomes you on behalf of the Rockdale County Democratic Committee Leadership to the official website of the Rockdale County Democratic Committee (RCDC). This is a time in which we as Democrats must ensure that our voices are heard and that we exercise our power with the right to vote!
It is the mission of the Rockdale County Democratic Committee "to serve the local community and the public by promoting equal social and economic opportunities for all people through the election of candidates committed to Democratic Party ideals."  It is our goal to impact the Rockdale County community through grassroots organizing efforts, advocating, and providing education on issues that are vital to our mission as well as identifying and electing Democratic candidates in office.
We invite you to visit our website as often as you like to explore the many ways in which you can join our efforts.  We are only as strong as our community and with all of us working together to elect Democrats that share our values, we can keep Rockdale County Blue.
In Blue Solidarity,
Roslyn
Roslyn Ridgeway, a graduate of Clark Atlanta University (CC), has a distinguished community service and professional career. An accomplished national leader serving as an expert in the areas of workplace equity, women's rights, diversity, and leadership development. Best known as a powerful orator and a skillful negotiator, Roslyn's expertise has afforded her the opportunity to speak and travel throughout the United States and abroad.
As a non-profit leader, Ms. Ridgeway serves as the Chair, Board of Trustees for Business and Professional Women's Foundation, a DC based organization committed to supporting issues that affect workingwomen. As a part of her leadership efforts, BPW Foundation conducted the first research on the challenges facing women veterans in their transition from military to civilian careers and hosted the Inaugural Joining Forces for Women Veterans National Summit. As a result of this Summit the organization launched the Joining Forces for Women Veteran's and Military Spouses Mentorship Program.
As a strong community leader, another one of Roslyn's most prominent roles was serving as the National President of Business and Professional Women/USA, making history as the 2nd African American president and the first national president to be elected from the state of Georgia in the organization's over 100 years of existence.  Under her leadership, Roslyn launched the Women Joining Forces: Opening Doors, Closing Ranks initiative which provided professional development support to women veterans. 
Professionally, Ms. Ridgeway is Vice Chairman of the Board & Chief Strategy Officer for Orion Applied Science and Technology, LLC, a company that specializes in remediation and mitigation of orbital debris, asset protection and recovery.  In conjunction with her work in science and technology, Roslyn is Founder & Chair, Board of Directors for 21st Century Science, Technology, Engineering and Math (STEM) Foundation, a non-profit organization in Atlanta that provides programs that support college and career readiness skills for underrepresented youth in STEM.
Roslyn Ridgeway has been recognized in Black Enterprise as a "Person On The Move" and Who's Who of Black Atlanta 13th & 17th Editions.  Also, she has had the distinct privilege of Ringing the Closing Bell at the New York Stock Exchange in New York City; serving as a representative to the United Nations; bestowed with the Georgia Flag flown over the state Capitol; honored as a Goodwill Ambassador for Georgia and Arkansas; and lauded as an Outstanding Georgia Citizen.  
Her distinguished career and community service efforts has led to her home state of Georgia officially recognizing May 17th, July 9th, and July 16th as Roslyn Ridgeway Day in two separate counties and the City of Atlanta as well as honorary citizenships in several states.  She has also received recognitions from local, state, and national political leaders including former Mayor Shirley Franklin, Congresswoman Cynthia McKinney, Congressman John Lewis along with the former First Lady Rosalynn Carter and First Lady Michelle Obama.